Our press team would be happy to help you with any information, ideas, samples and photography.

 

For all press enquiries please contact us by email at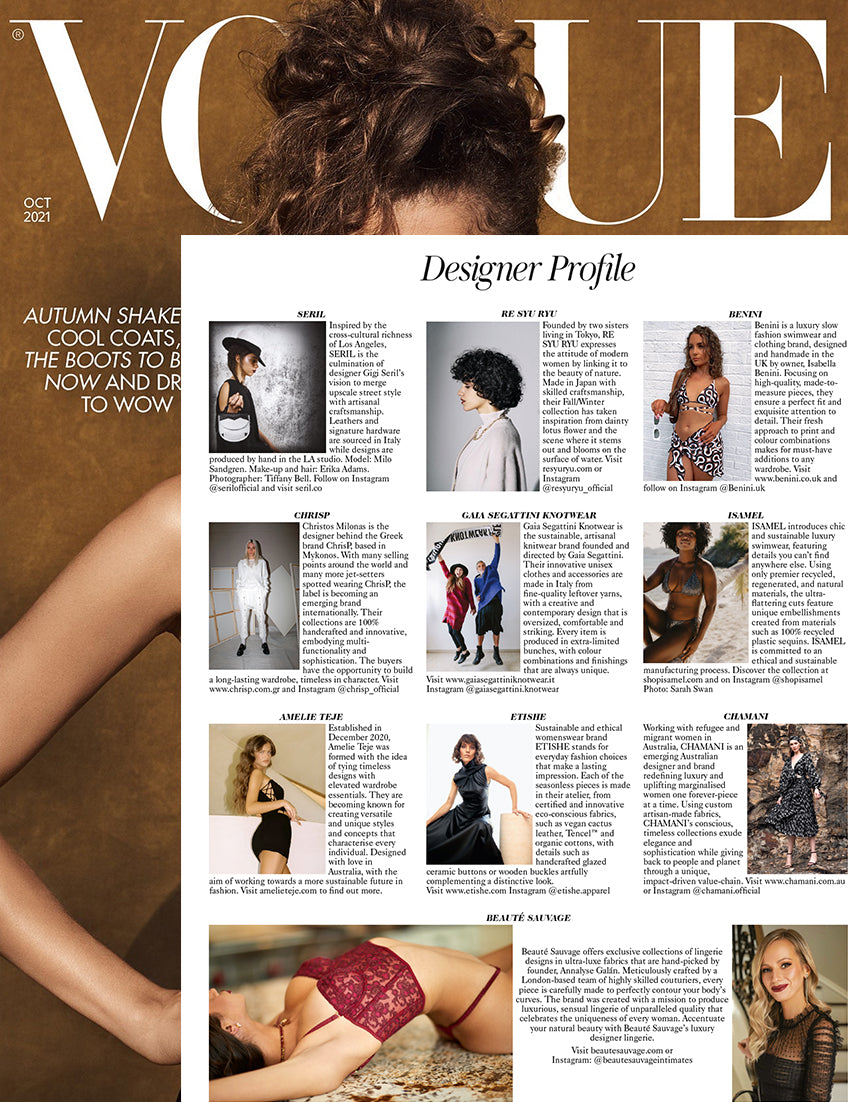 VOGUE
Beauté Sauvage was created with a mission to produce sensual lingerie of unparalleled quality that celebrates the uniqueness of every woman and inspires you to explore your deepest desires.
Shop Now
GQ
Beauté Sauvage is a luxury lingerie brand that meticulously crafts designer pieces in ultra-luxe fabrics. Explore their exclusive collections to find something that perfectly contours your body's curves.
Shop Now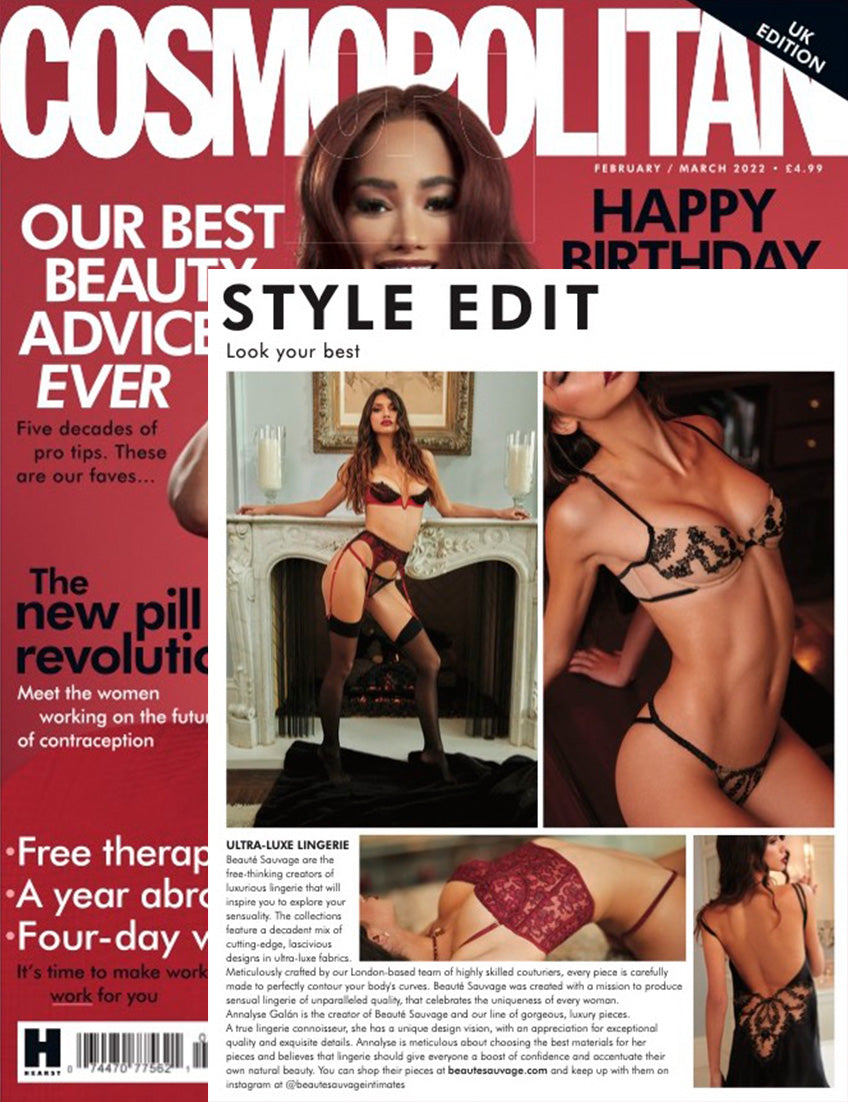 COSMOPOLITAN UK
Beauté Sauvage was recently featured in Cosmopolitan UK for our expertly-crafted line of luxury lingerie products.
Shop Now
VOGUE
We were featured again in the November 2021 issue of Vogue in the designer profile. Our Cygne Noir line is delicate and comfortable - quality pieces that celebrate the uniqueness of every woman!
SHOP NOW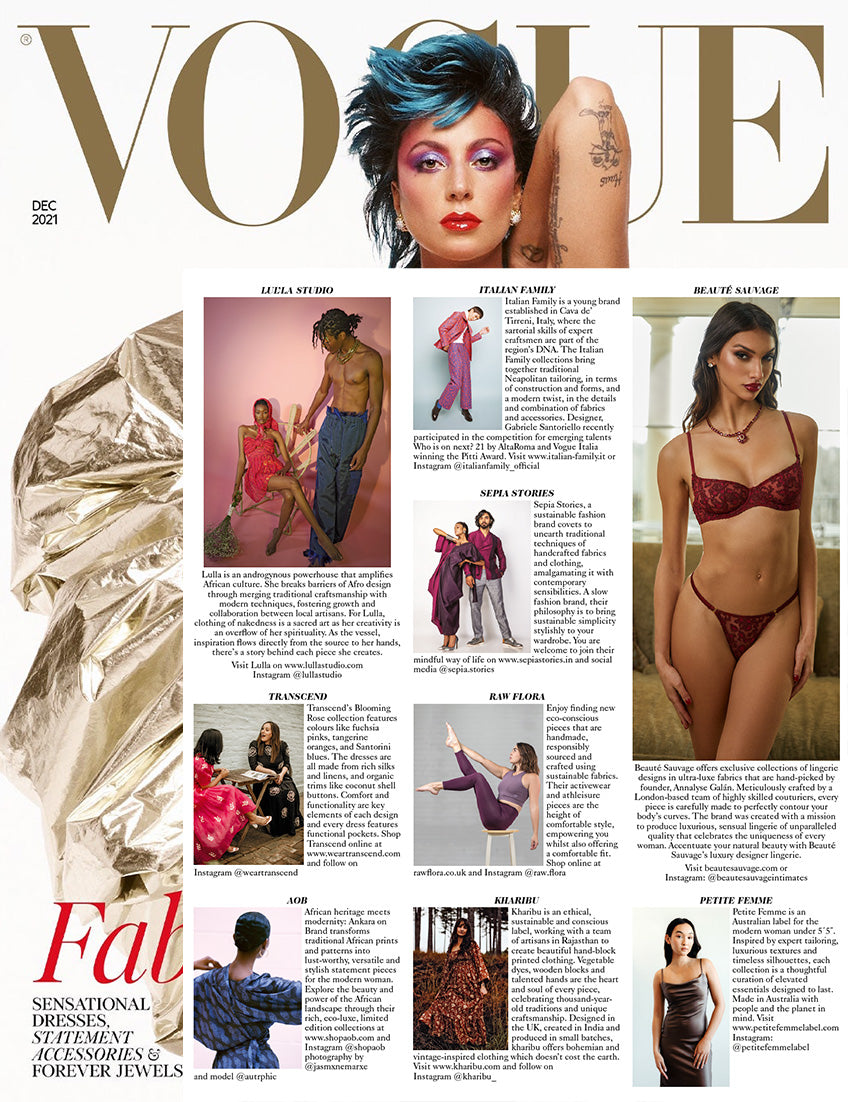 VOGUE
Our Kahlo Collection was featured in the December 2021 issue of Vogue. This line was inspired by Frida Kahlo and features red lace details.
SHOP NOW
Luxury, Comfortable Lingerie for You
At Beauté Sauvage, we're dedicated to providing you with exclusive collections of luxury lingerie that you can wear as your sexy little secret. Explore our entire selection to find pieces that allow you to explore your deepest desires. Shop our bras, knickers, bustiers, garter belts, and nightwear.

If you have questions about our latest lingerie news coverage — or about our lingerie in general — please don't hesitate to get in touch with us!